Crystal Spheres Stargazing
Crystal Spheres: Adventures in Stargazing will add an amazing night-time experience to your next trip to the Pa. Wilds.
Residents of the Wilds will also find that Crystal Spheres will give them a breathtaking new vision of the sky they live under every night!
Spend an evening with Stash Nawrocki, amateur astronomer, and come away with a new understanding of the universe you reside in. Stargazing can occur at Cherry Springs State Park or on the deck of the lodging facility where you are staying.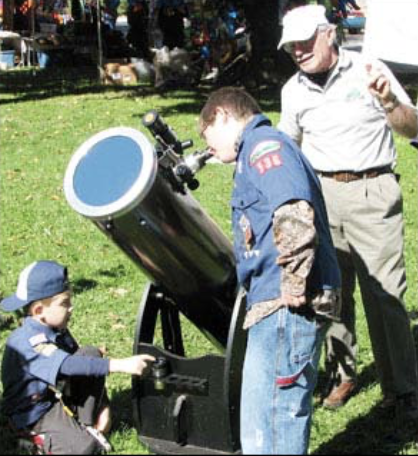 Your stargazing experience will include:
• Touring the night sky learning basic navigation of the stars
• Learning the brightest stars and their various colors
• Finding the constellations and learning the myths of many cultures
• Viewing the planets, satellites and Space Station
• Observing the moon as you have never seen it before
• Learning "naked eye" viewing and the use of binoculars
• Looking through a telescope to see the most distant objects in the universe
Tour Packages & Info:
• $20.00 per adult, $10.00 per child ages 8—17, children under 8 free. (Group rates are available)
• Tours are typically, but not limited to, 1 1/2 hours depending on what stars, planets, and constellations are visible
• Include: planisphere (easy night sky reference), night sky maps of local interest and red shielding for flashlight use
• Tours can easily be tailored for sky conditions or your personal interests
• Scout troops, classroom groups, church groups, etc. Call for rate information